Are there any fibers or materials used in stitching that you're nervous to try?
I can't think of any fibers or materials that I would be nervous to try. Maybe large charts? But just because it is such a time commitment.
Here is where I stopped on the Hogwarts crest: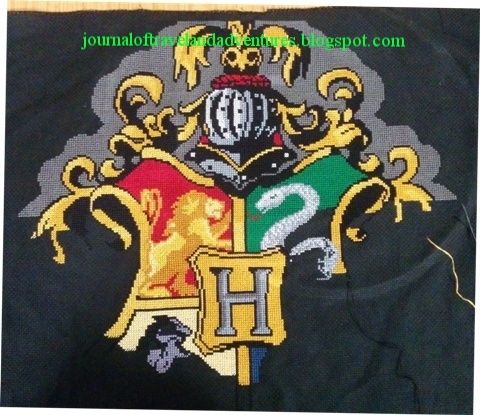 And here is where I am today: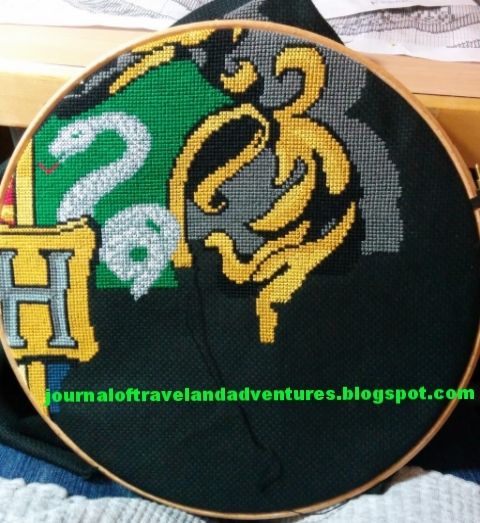 At first I thought it might be weird if I only outlined the Gryffindor lion, but it looks like Sytherin's snake also needs to be outlined, since the coils get a bit muddled up.
I haven't worked on 노리개 (Norigae) at all. I've been focusing on the Hogwarts crest since it is almost half finished and I would like to have it done and work on something else, like learning how to knit socks.
Here is my TUSAL: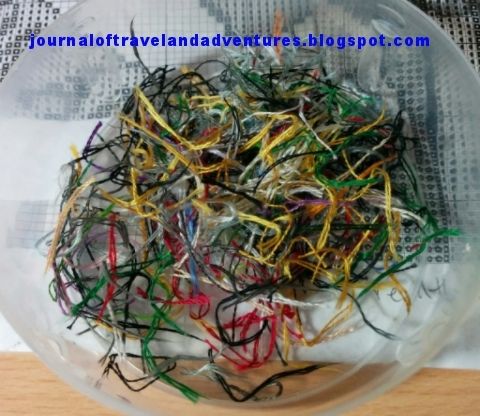 It kind of looks just like last month's TUSAL.
It was our 10th Anniversary, recently. The Husband got me this metal box (10th anniversary is supposed to be tin or aluminum):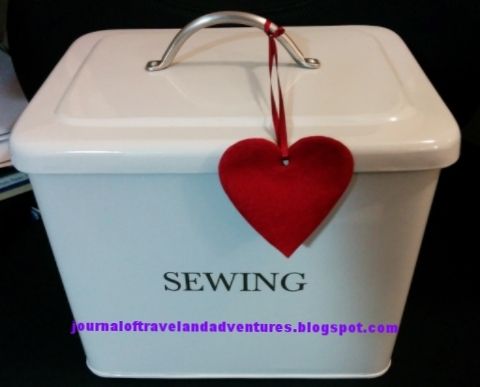 The inside has a tray sectioned off that says: thread; buttons; pins & needles.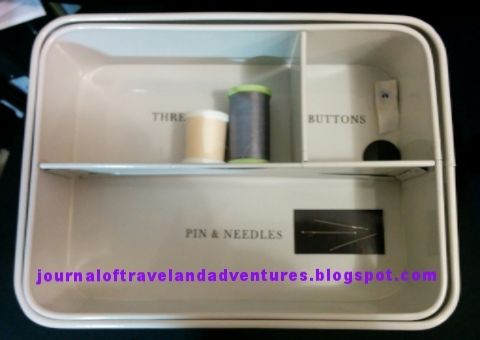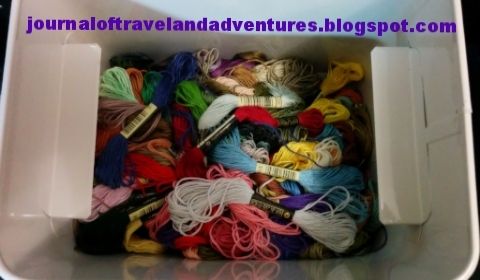 After taking the tray out the bottom bit has storage space, but mine came with 150 skeins of floss. I'm not sure of the company, but they seem to follow DMC's numbering and color scheme. I won't use them in anything I've already started, since I know it is a bad idea, but after that I plan on using some of them. I did start making a friendship bracelet for Jasmine and a couple of her friends.
If you have any ideas for posts you'd like to see in the future let me know!
Currently watching: re-watching Marvel movies.
Currently reading:
Before Midnight: A Romantic Retelling of Cinderella (Blood Prince Series Book 1) by Jennifer Blackstream
Currently free through Amazon Kindle. I am reading this together with my best friend, and we've only just started reading today.
If you'd like to request that I review a book please leave a comment. Include a brief description of the book, including which genre it is. Please also note if the book is an ARC and whether you are self-published.
Swagbucks
it is how I make money for amazon gift cards!