Here
is August's post.
Where do you buy most of your stitching supplies?
In the US it is normally Jo-Ann's, Michael's or the dreaded Wal-Mart. Since moving to Leeds I have gotten all my supplies at
Samuel Taylors
in the city centre.
The selection isn't very large there. They have limited space to begin with, it is a small shop space, so they don't offer a lot in cross stitch kits. I don't think I have every seen just charts to buy, there may be a book or two on a book rack they have, but I think the rack is mostly for knitting. They do have all the DMC and Anchor basic colors. They do have some of the DMC specialty flosses, and some Kreinik flosses.
Here is where I left off on 노리개 (Norigae).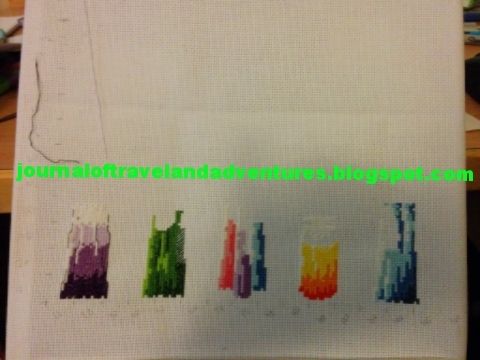 And here it is today: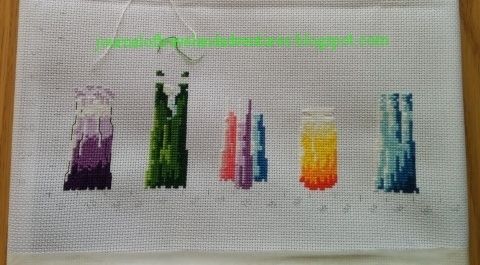 Here is my small from last month. It came in a kit with one of my magazines. I seriously thought I was going to break my needle at times. The fabric was so stiff and there were so many partial stitches. My fingers really hurt after this.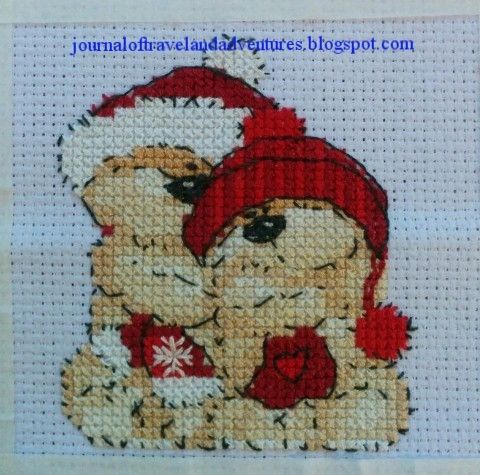 Here is where the Hogwarts crest was: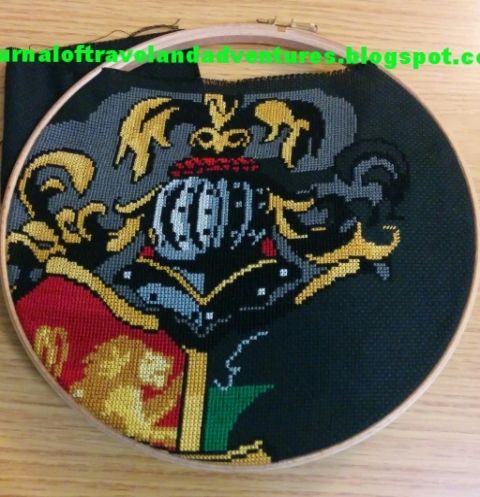 And where I am now: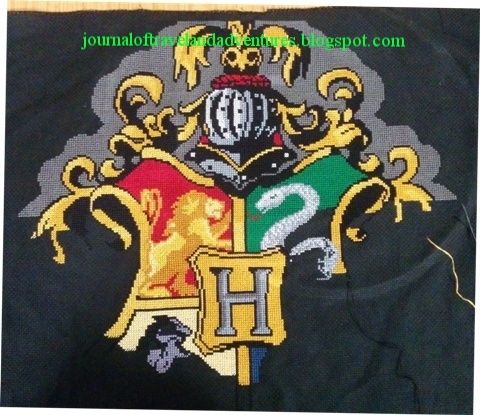 If you have any ideas for posts you'd like to see in the future let me know!
Currently watching: I have no idea, I'm looking for suggestions.
Currently reading:
The Vampire Shrink: Kismet Knight, Vampire Psychologist Book #1 by Lynda Hilburn
I'm only on chapter 6, but so far this is a very trope filled book.
If you'd like to request that I review a book please leave a comment. Include a brief description of the book, including which genre it is. Please also note if the book is an ARC and whether you are self-published.
Swagbucks
it is how I make money for amazon gift cards!