What makes you pick up a long-abandoned UFO rather than beginning a new piece?
Right now I don't have any abandoned UFOs, but I hope to have some things completed after my holiday to Geneva.
It hasn't been that long since I updated, but I have gotten a lot done.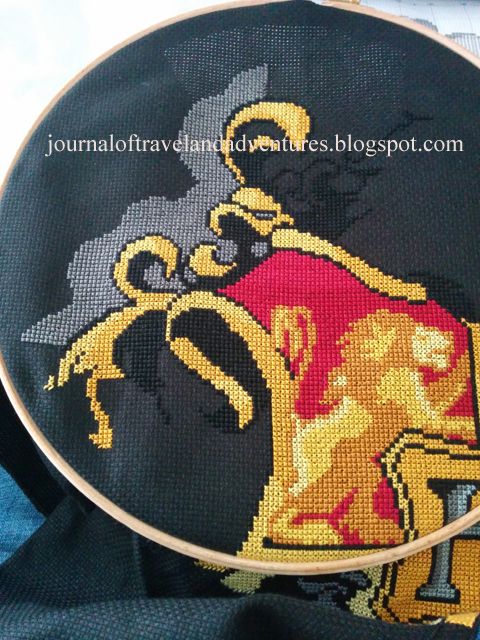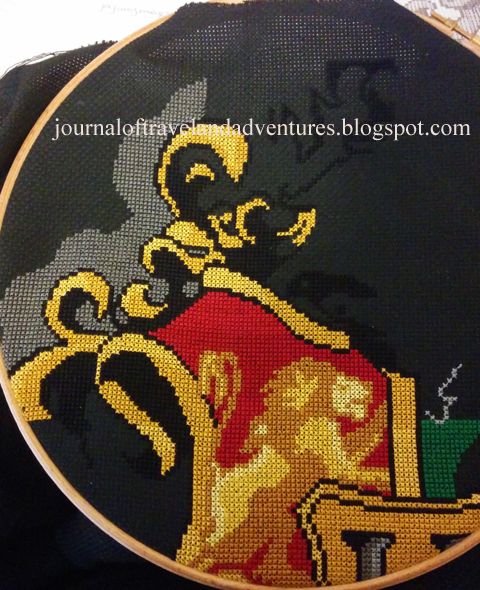 You can start to see where I am running out of space at the top of the fabric.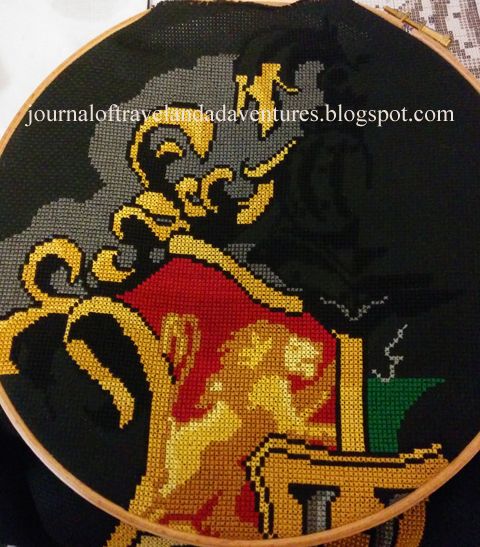 Lots more of black on black done.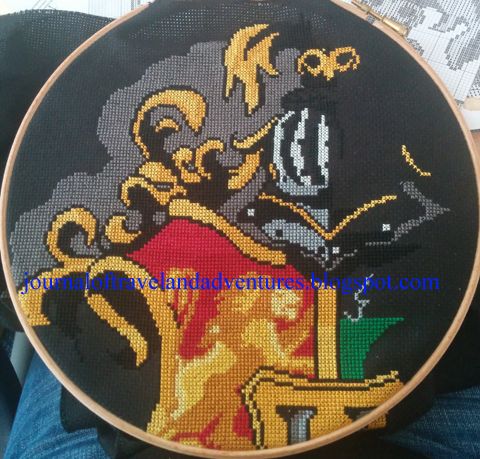 And starting to fill in.
Here is where I am today.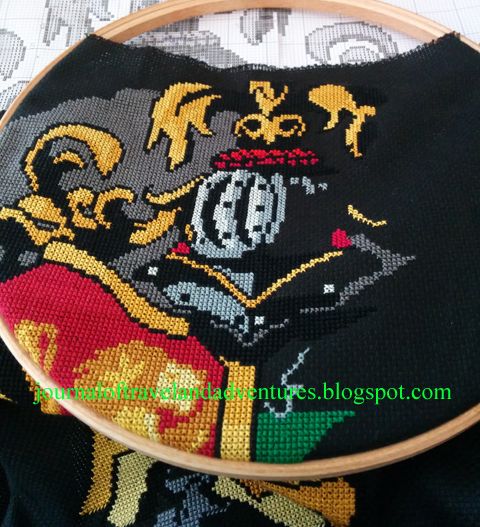 So far I have used one skein each of DMC 535,783, and 310 (I've almost finished the second skein of that).
I'm going to try and get the things I'll need to fix the top of the cross stitch after we get back from our trip, but I might not do the actually fixing until the rest of the cross stitch is done. I'm not sure yet if the bottom will also need to be extended.
While we were at the haberdashery store we picked up a little ladybird for Jasmine to try and cross stitch.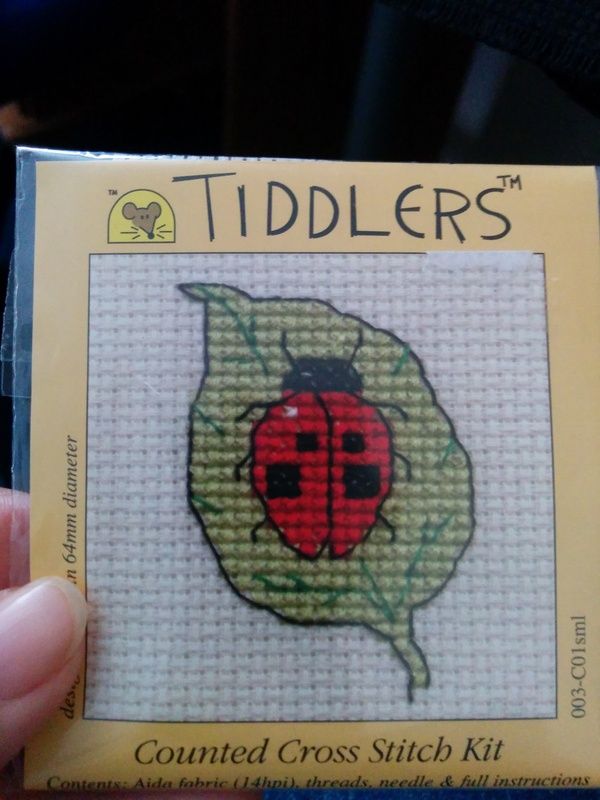 She hasn't made very much progress on it.
I got this for our upcoming trip to Geneva.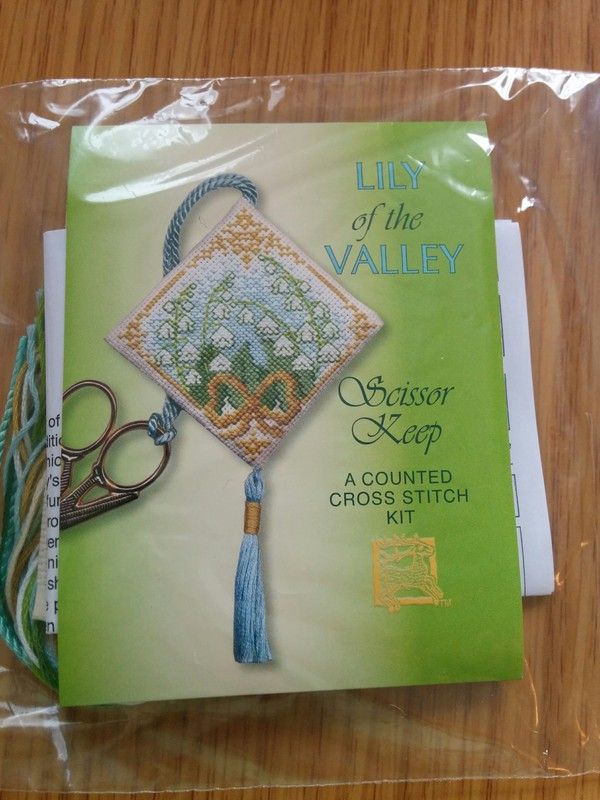 I wanted something little that would easily fit in to luggage.
I picked up some magazines recently.
One of the magazines came with the cupcake pattern that fits into the center of a doily that is part of a card.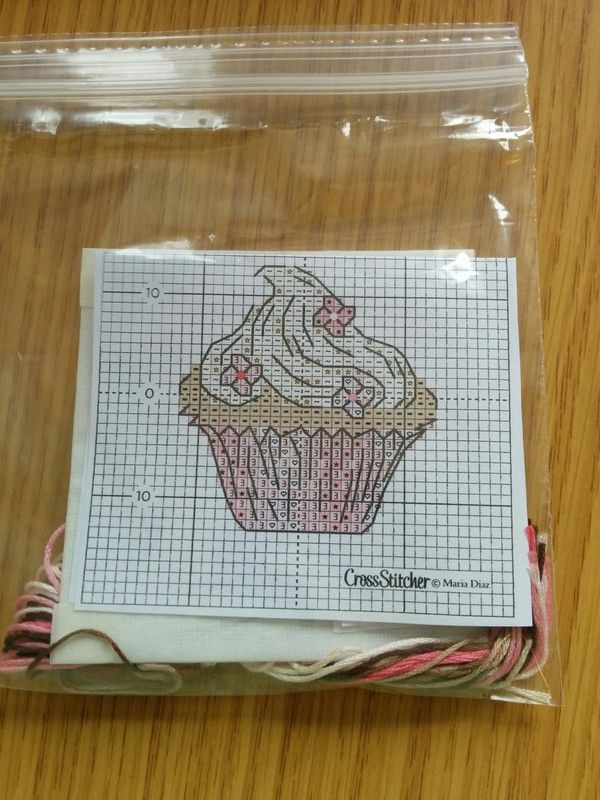 So, I think I am set for the time we'll spend on a train and airplane.
If you have any ideas for posts you'd like to see in the future let me know!
Currently watching:
Currently reading:
Dark Mirror by M.J. Putney
I've only just started this, so I haven't gotten very far.
If you'd like to request that I review a book please leave a comment. Include a brief description of the book, including which genre it is. Please also note if the book is an ARC and whether you are self-published.
Swagbucks
it is how I make money for amazon gift cards!