I made this blanket with a discontinued yarn by Bernat Sweet Stripes in Sprite Stripes, when that ran out I finished it with Bernate Baby Cordinates in White.
It measures roughly 28" X 28". There is going to be a craft fair at WNC on November 6th, and I am going to try to sell this blanket for $15.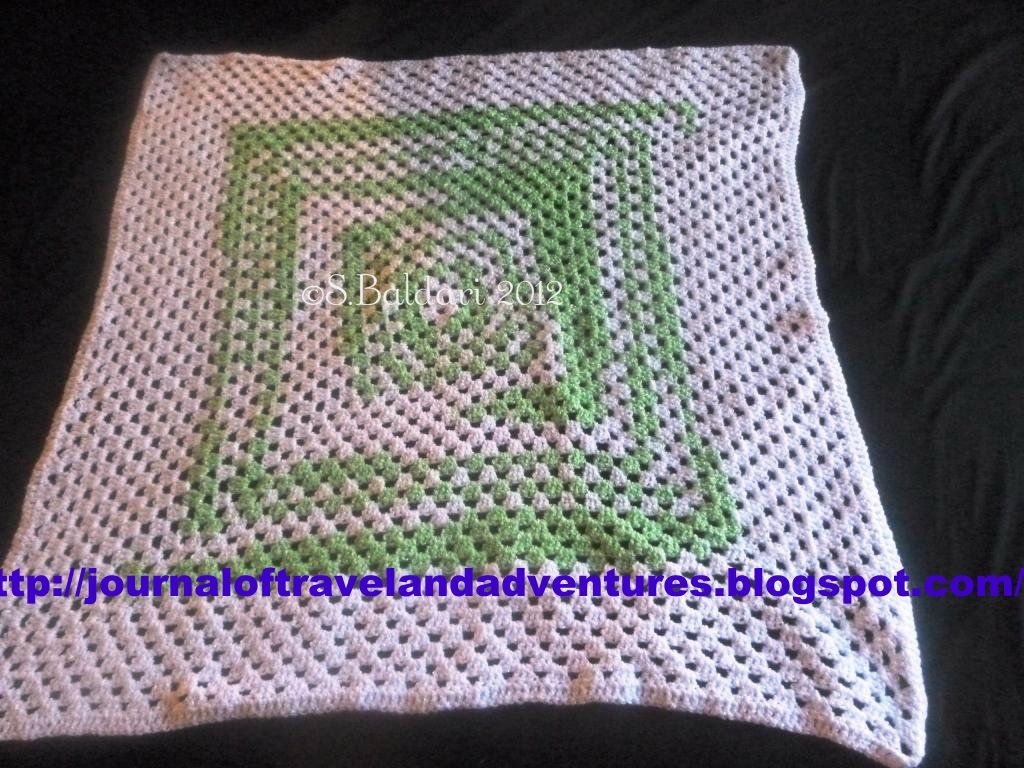 Swagbucks
it is how I make money for amazon gift cards!