I made this blanket as a winter gift for a girl in Jasmine's class, who is Jasmine's friend. I was inspired by this work: http://neisripplealong.blogspot.com/2007/04/i-finished-it.html
I used Carron Simply Soft Brites in: Watermelon, Mango, Limelight, Blue Mint and Grape. I also used Carron Simply Soft in Lemon for the yellow.
The blanket measures roughly 4'10" X 38".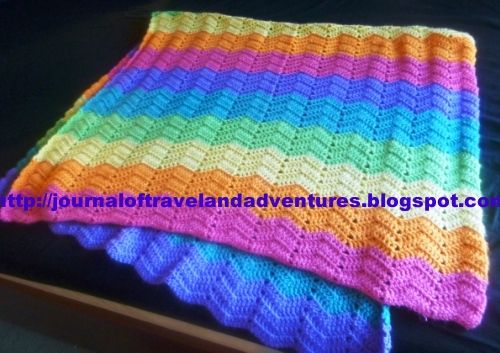 Swagbucks
it is how I make money for amazon gift cards!