Here we are at 15 hours of work.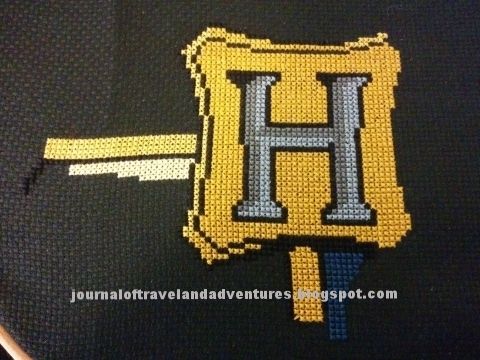 And here is 20 hours.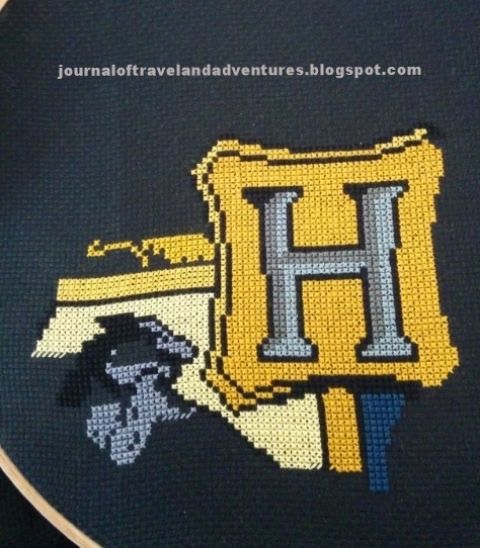 And 25 hours.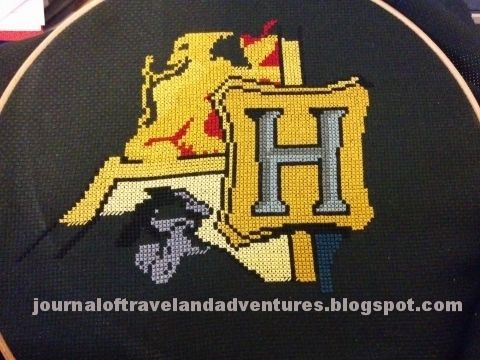 But I started to think that the gold of the lion was too similar to the gold of the border, so...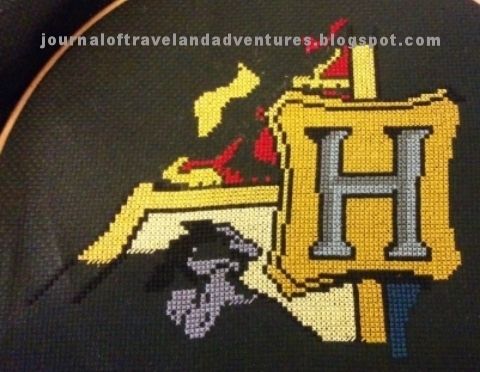 I pulled it all out.
I replaced it with a more brown gold.
Here is what the back looks like now.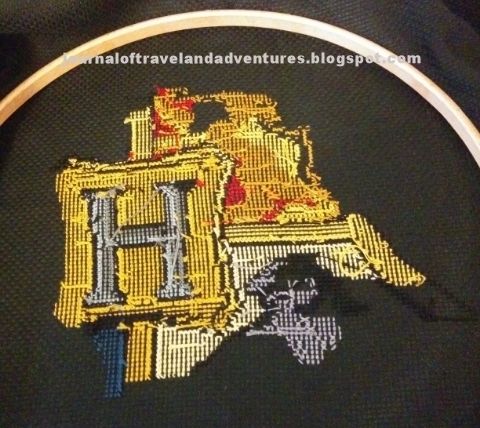 You can see previous work on this at
Hogwarts Crest part 1
.
If you have any ideas for posts you'd like to see in the future let me know!
Currently watching: reviewing other King of Food episodes for future posts!
Currently reading:
Death by Darjeeling (A Tea Shop Mystery) by Laura Childs
This is a reread for me. Nothing like death and tea for a good mystery. I would highly recommend this series to anyone, even if they aren't normally a fan of mysteries.
If you'd like to request that I review a book please leave a comment. Include a brief description of the book, including which genre it is. Please also note if the book is an ARC and whether you are self-published.
Swagbucks
it is how I make money for amazon gift cards!