The next-door-neighbor lady is supposed to have a baby some time next month, but she looks like she will have it any time soon. This is her fourth child, but it has been five years since her last child.
I used Bernat Baby Coordinates in Buddy Blue and White for this blanket. Buddy Blue ranges from a dark, medium and light blues to a blue-green.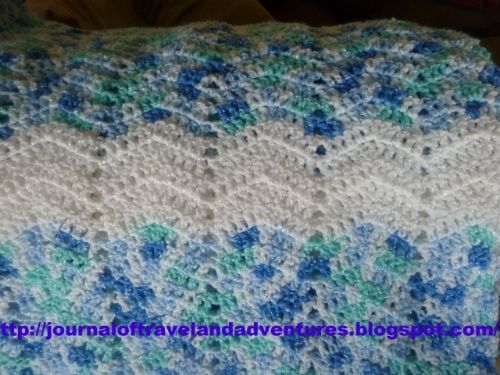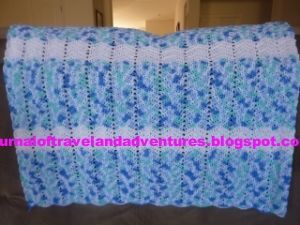 Swagbucks
it is how I make money for amazon gift cards!